Welcome to CJOCPA.com
CJOCPA was formed in 2014 by our founder, Charles J. Orlando. CJOCPA is a full service accounting firm offering a wide range of accounting and financial services for individuals and businesses. Although CJOCPA is based in New Jersey, we serve clients in many different states as well as different countries.
Our knowledge and experience make us uniquely qualified to handle whatever challenge that may be presented. We will provide the highest level of professionalism, knowledge, and confidentiality that you expect and deserve as a client.
Feel free to contact us at any time to discuss your accounting and financial needs at (908) 730-7500 or by e-mail at info@cjocpa.com.
Our Services
Accounting & Auditing
Bankruptcy & Insolvency
Business Valuation
Consultants to Management
Litigation Support Services
Sports & Entertainment Management
Tax Prep. & Planning
Technology Consulting
Industries Served
Advertising, Architectural & Engineering
Sports & Entertainment
Construction
Healthcare
Insurance
Law & Medical Prof.
Real Estate
& More
Let's See If We're A Good Fit
At CJOCPA our mission is to provide the best, most professional services possible. We pride ourselves in being responsive and accessible to your needs. We will provide the highest level of professionalism and knowledge that you expect and deserve as a client.
Given the opportunity, CJOCPA will earn your trust and your respect.
I have referred many clients to Charlie and every one has thanked me for the introduction. Charlie is a knowledgeable accountant that guides the clients appropriately.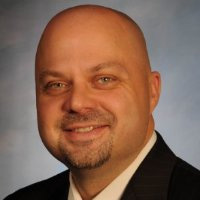 Mark Yaros, Esq.
When it came time to handle taxes in 2006 I decided to work with Charles. It was one of my better business decisions. He listens well, has a terrific understanding of tax laws and their applications and genuinely strives to place you in the best possible position for success...Thanks Charlie!


Steve Firello: Bridgewater Collision